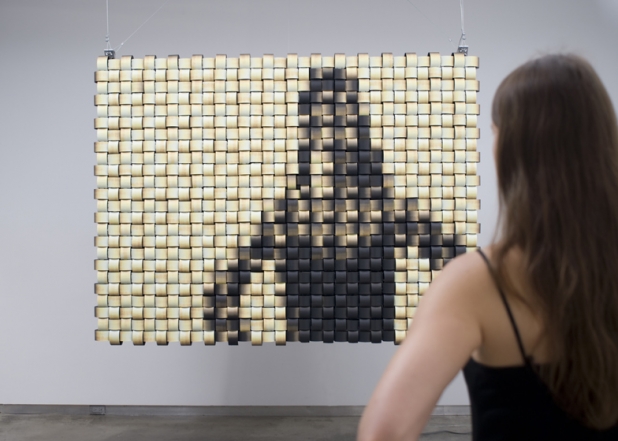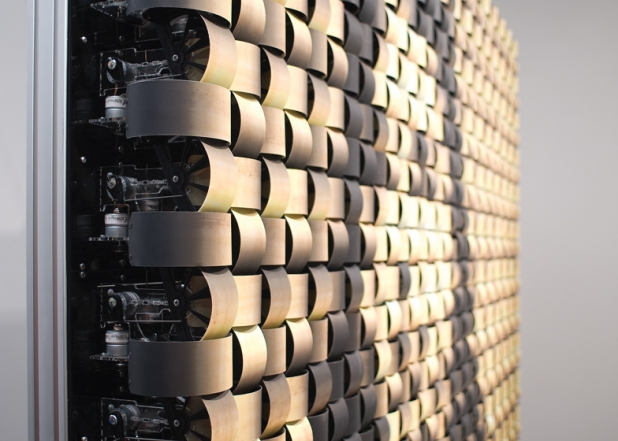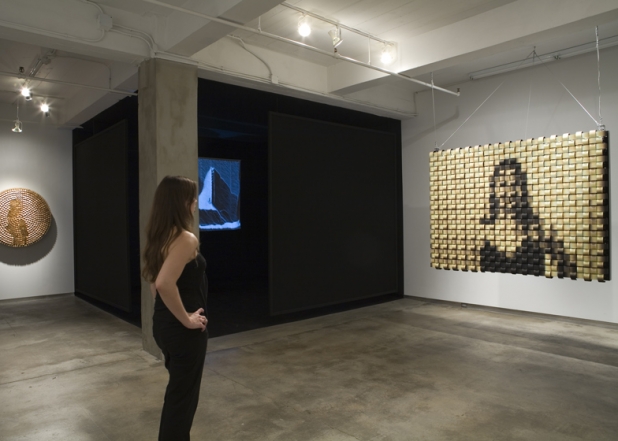 ©Daniel Rozin_DEZEEN_Weave Mirror
Mechanical Mirrors von Daniel Rozin: Mit Alltagsobjekten stellt er Spiegelbilder her. Daniel Rozin ist kein Newcomer.  In seinen interaktiven Installationen werden Motoren und Senoren verwendet um Objekte zu spiegelartigen Flächen  zu machen. Wer sich vor diese Installationen stellt, wird entsprechend abgebildet. Alle möglichen Gegenstände werden gesammelt, zusammengefügt und mechanisch betrieben. Kleine Plastikstreifen, alte DVD's, Holzstöpsel, -Stifte oder Zapfen. Rozin fügt sie zu Bildern zusammen, mit und ohne Rahmen. Hinter jedem Objekt oder Bild befinden sich versteckte Kameras die real time die gesehenen Daten an einen Rechner vermitteln, der konvertiert das Signal-Bild in einen 830 byte Video Signal. Selbstgeschriebenen Software schickt an jeden Motor entsprechende Signale und die kleinen Module richten sich aus. Das Resultat ist ein Spiegelbild einer Person oder eines Objekts.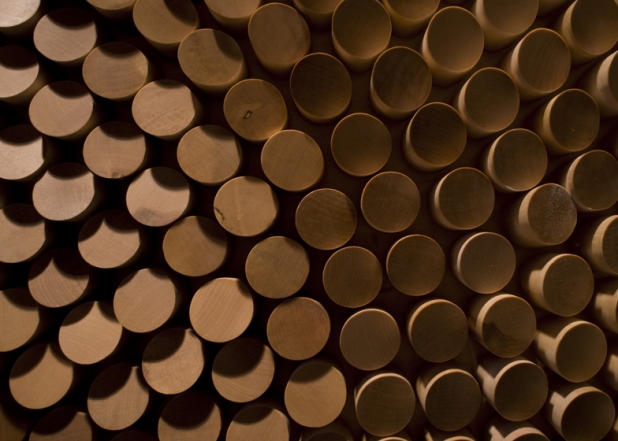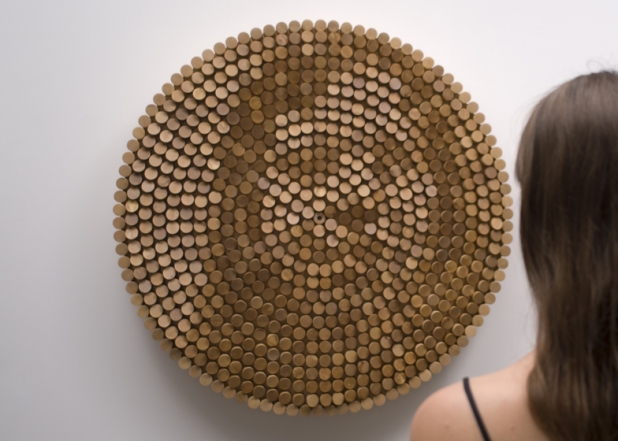 ©Daniel Rozin_DEZEEN_Peg Mirror
"The mechanical mirrors are made of various materials but share the same behaviour and interaction," so Rozin. "Any person standing in front of one of these pieces is instantly reflected on its surface."
Ich habe  schon das ein oder andere Spiegelbildwerk gesehen und  live erzeugt. Die kleinen Motoren arbeiten, summen und knacken, bis die richtige Position erreicht ist. Dann entsteht das Bild, entweder rudimentär, wie in alten Pixelzeiten oder abstrahiert. Spannend wie die Motoren entsprechende Reflexionswinkel einnehmen um Hell- Dunkel produzieren.  Es ist belebt. 
Seine aktuelle Arbeit, "Angles Mirror" besteht aus 465 Plastikspeichen in einem Dreieck.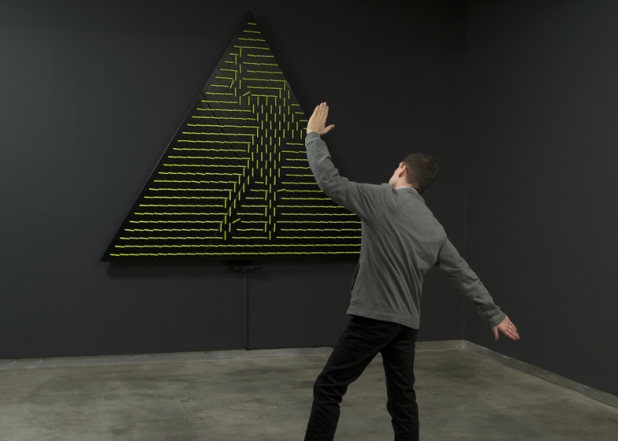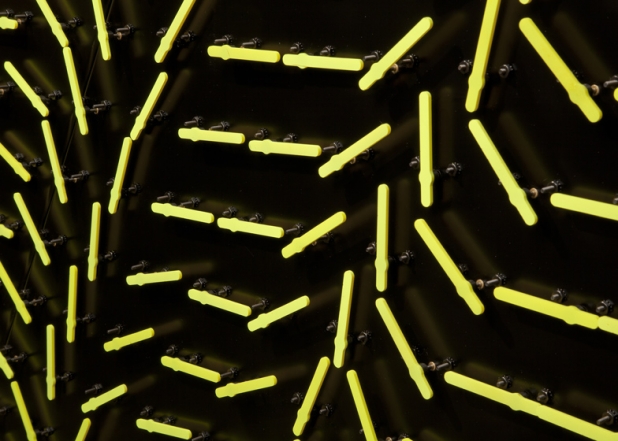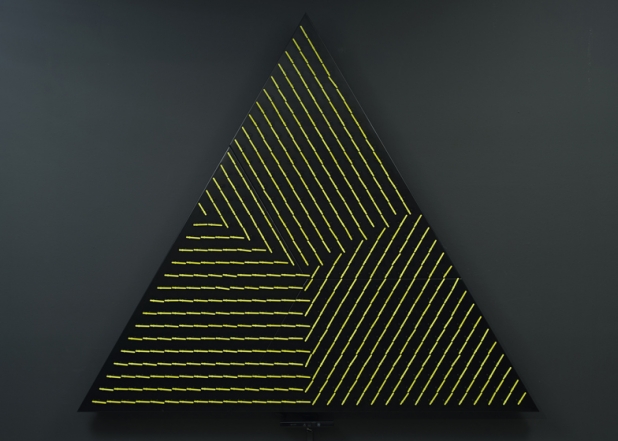 ©Daniel Rozin_DEZEEN_Angles Mirror
Beitrag von Ursula Drees
Comments are closed.