One of the superstars at FMX 2019 – Trisha Gum is a director and screenwriter. We got to interview her and talked with her about imaginary childhood friends, where she gets her inspiration of and about the differences of directing animators vs directing actors. She also gives some great advice for young filmmakers that are just starting out and tells us about the challenges of being a female director and finding your voice.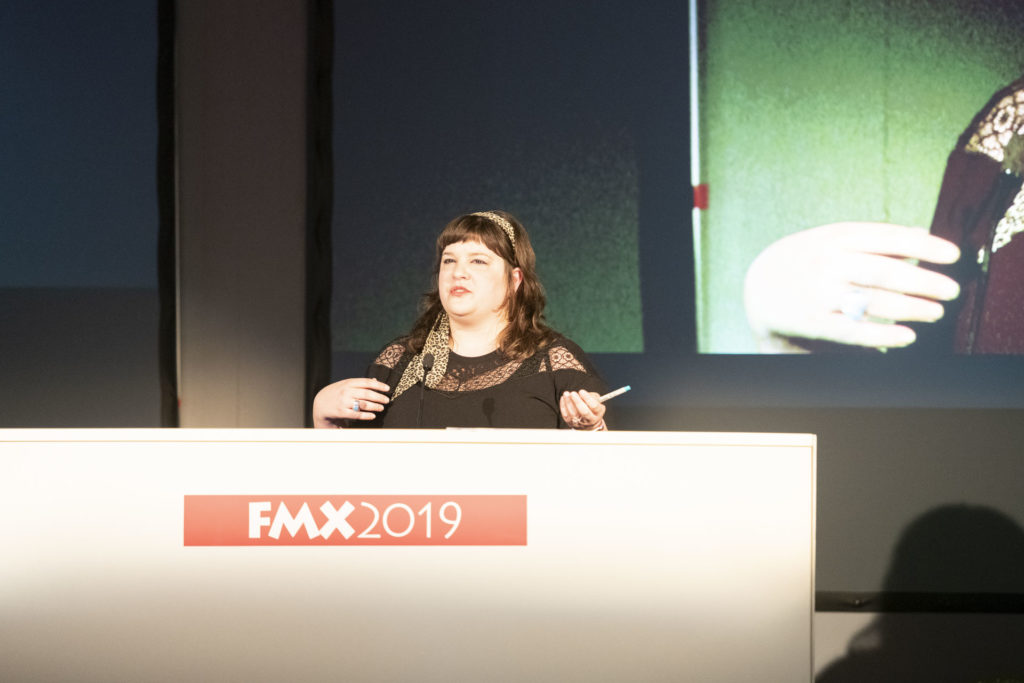 Trisha began her career in art direction and as a set designer, but always knew she wanted to tell stories and worked on her own animations on the side. As a cut paper artist she brings a unique, style and tone to her projects. For her work on Amazons "Tumble Leaf" she was rewarded with an Emmy in 2015. Her latest work includes Story Lead for "The Lego Batman Movie" and Co Director for "The Lego Movie Two".
At FMX she talked about storytelling and concept art and takes part in the discussion "Women in Animation presents: Focusing Female Firepower – The path to inclusivity".
Check out Trishas work: https://trishgum.com/home.html
https://vimeo.com/user10827191
Article written by Lisa Schubert
Interview: Lisa Schubert
Camera: Peter Ruhrmann
Audio: Avina Graefe
Editing: Malena Trachte
Comments are closed.