Immersive Reality and VR Artist Jenn Duong talks about her experiences starting out in the VR Industry, what the future might hold, the importance of having uncomfortable conversations and how she feels about virtual reality in Game of Thrones.
Jenn Duong is a VR Producer who has an impressive portfolio, having worked with Google, Adidas and most recently the UN. She is a Co-Founder of Women in VR/AR, a community for women, minorities, and allies to connect and collaborate and as well of SH//FT (Shaping Holistic Inclusion in Future Technology) that established VR scholarships for women and minorities.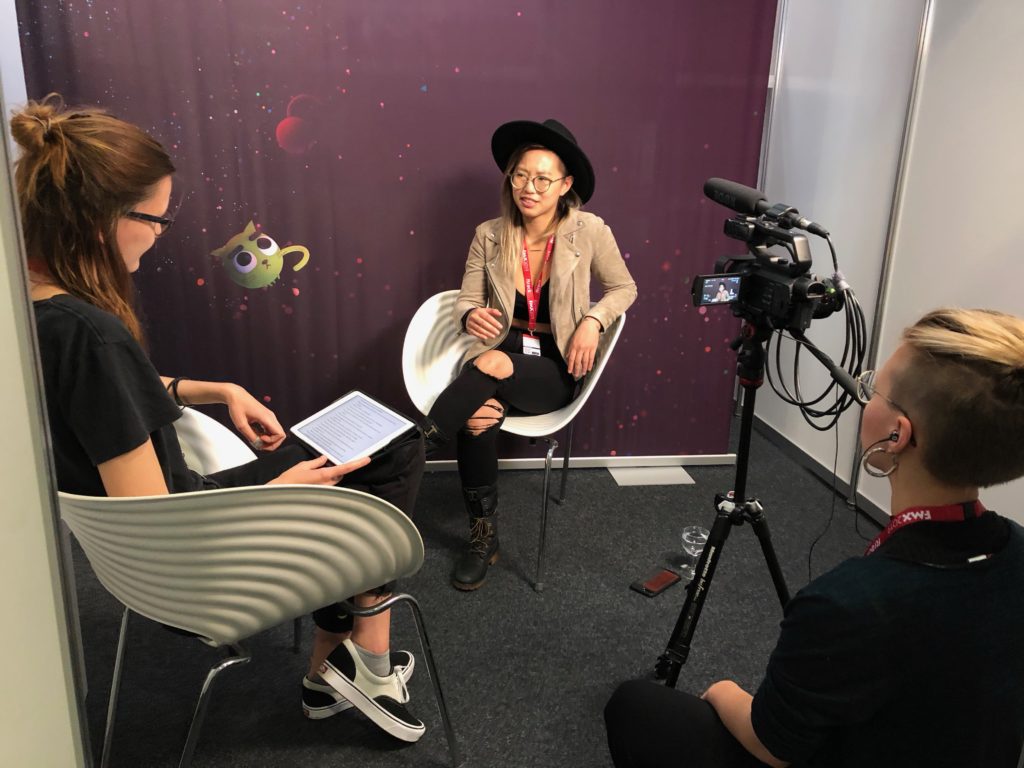 While talking to her, it became obvious that she is passionate about her work and how much she cared about creating a positive social impact on the industry. Having the chance to talk to such a game changing young woman is indeed very inspiring.
You can find Jenn and her work at https://www.jennduong.com/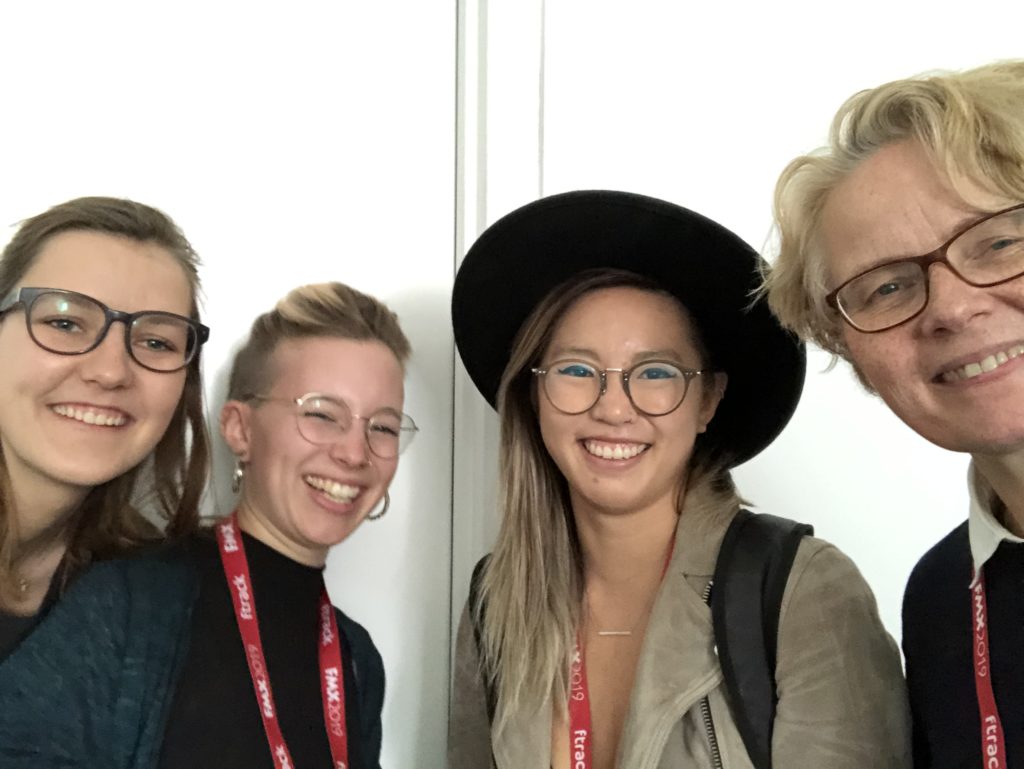 Interview: Lisa Schubert
Camera + Editing: Malena Trachte
Supervision: Prof. Ursula Drees
Article written by Lisa Schubert
About the authors:
Lisa Schubert ist a young illustrator and graphic designer from lake constance, studying at University of Media, Stuttgart to learn more about animation. She loves 2D animation and is never to be found without her sketchbook.
Malena Trachte is a young philosopher from Nowhereland. She recently started her studies at the University of Media in Stuttgart to find new and creative ways of storytelling, learning as much as possible about audio, visual and interactive media engineering.
Ursula Drees is teaching as a full professor at the University of Media in Stuttgart. She is responsible for experience spaces, called "Event Media" – architectural spaces, fully equipped with media, that interact with the visitor. Ursula Drees studied at the University of Art in Berlin. Her mentors were VALIE EXPORT and JOACHIM SAUTER. She spend more than 10 years working in the industry at major digital companies like pixelpark A.G., artemedia A.G., Filmstudios Babelsberg and UNIFIEDFIELD Incorporation in New York City prior to opening her own studio. She won various international prizes like the 42. New York Festival Finalist Award, Gold at the 8. International TV Awards Festival in Cologne, the Communications Award of Excellence in New York, the Print's Magazines Winner of Digital Art to name a few. She writes about topics like "Narration in Media Spaces", "Game systematics in Media Spaces" or "Experience Design in Media Spaces".
Comments are closed.