©ArsElectronica Center
Es ist wieder Ars Electronica Zeit. Vom 4. bis zum 8 September findet das Festival for ART, Technology and Society wieder in Linz statt.
Ganz Linz steht in den Tagen der ArsElectronica unter dem Zeichen der digitalen Kunst. Überall im Stadtkern finden sich Ausstellungen und Exponate, Happenings, Performances und Aufführungen. Es atmet Kunst. Im Mariendom, im Offenen Kulturhaus, in Shops, Innenhöfen, Gärten Tiefgaragen Klassenzimmern, Pfarrämtern, sogar der Bischofhof wird bespielt.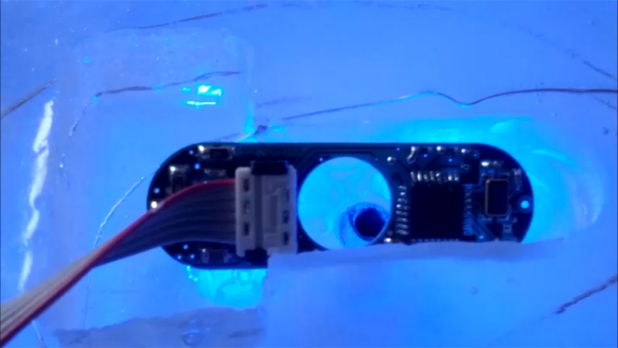 ©Ursula Drees
Ein Ereignis was nicht verpasst werden sollte. Dieses Festival zeigt sich an vielen Orten und das behandelte Sujet aus vielen Perspektiven.  Das Motto: "C….what it takes to change" weist auf Fragen zu Vorraussetzungen und Rahmenbedingungen für gesellschaftliche Innovation und Erneuerungen. Was muss geschehen damit Änderungen stattfinden und wirken? Kunst wird als Katalysator verstanden. Kunst schafft, manifestiert Kultur, sie verweist auf Tendenzen und Entwicklungen.  Im Future Innovations Summt diskutieren Künstlerinnen und Wissenschaftlerinnen.  Die CyberArts Exhibition darf als Herzstück des Festival verstanden werden. Und tatsächlich ist dies der Ort wo eine kompakte und umfassende Perspektive zu den digitalen Künsten und Disziplinen ausgestellt wird. Dort sind Arbeiten von Bot & Dolly,  Benedikt Groß, Boris Petrovsky, Hiroshi Inukai und vielen Anderen zu sehen. Es sind einerseits die Grossen und Bekannten, aber immer wieder Künstler und Arbeiten, die noch nicht durch alle blogs und Foren gereicht wurden. Die CyberArts-Ausstellung wird wie immer im Offenen Kulturquartier OÖ zu sehen sein. Ergänzend zur Ausstellung finden am Samstag, 6. September 2014, die von einzelnen Mitgliedern der Prix-Jury moderierten KünstlerInnengespräche statt.
Neben diesen Veranstaltungen gibts noch jede Menge mehr. Nur wer da ist, weiss es dann auch. Deshalb: Hinfahren!
Comments are closed.