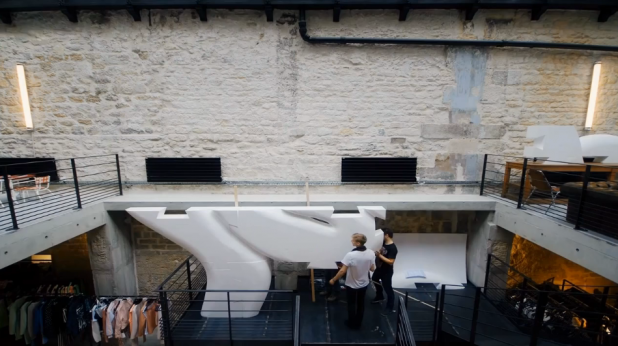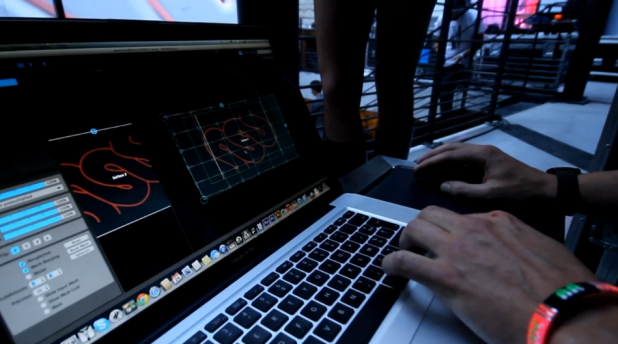 TOFIDI ist eine Zusammenarbeit von zwei Künstlergruppen bzw. Independent Labels. Hinter MASOMENOS verstecken sich zwei Personen, Adrien de Maublanc und Joan Costes, Bildkünstler mit starken grafischen Zug und gleichzeitig Musiker, Komposer. Unter NYX werden die Art Direktoren Louis de Castro und Benjamin Chassagne, Max Coisne für Produktion und Logistic Management und Romain Belloche als Licht Engeneer/Gestalter vereint. Glücklicherweise hat mich Louis de Castro direkt angeschrieben und mich auf das Werk aufmerksam gemacht. Ich danke, Thank you Louis for sharing. I very much appreciate this.

TOFIDI #1 from NYX Visual Label on Vimeo.
Zusammen gehen sie ihrem Thema Motion Design in Verbindung mit szenografischer Verdichtung nach. Wobei NYX sich zusätzlich als Vermittler und Distributoren von Künstlern der digitalen Künste versteht. Sie unterstützen großformatige Installationen, eigenwillige Strukturen, Mapping, visuelle Designleistungen und live VJing.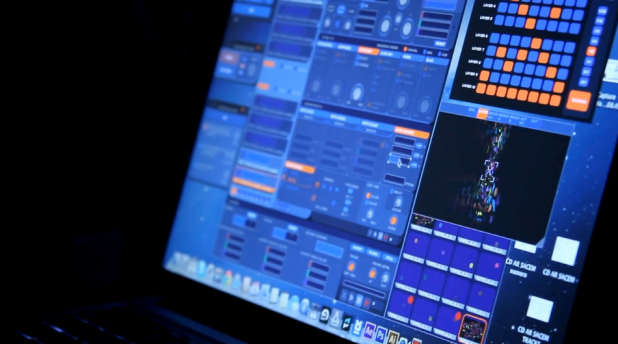 Unter der
Website von NYX
werden noch weitere Projekte vorgestellt. Alle überaus sehenswert.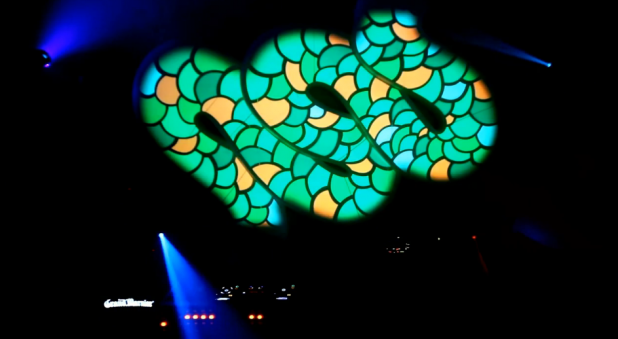 Bei TOFIDI wird ein live VJing Projekt vorgestellt. Es wird auf eine organische, intensiv geschwungene Skulptur gemappt, die erwähnenswerte 8 Meter misst. Sowohl 2 dimensionale form- und farbstarke Elemente als auch 3 dimensionale Tiefeneffekte entstehen. Die Musik bildet die Grundnote. Beide Komponenten verbinden sich zu einer über das dekorative hinausreichende Performance oder Stimmungsbild. Eine narrative Linie ist nicht klar definiert, aber da es sich um eine klassische Clubkonsumentenhaltung handelt, wird nichts vermisst.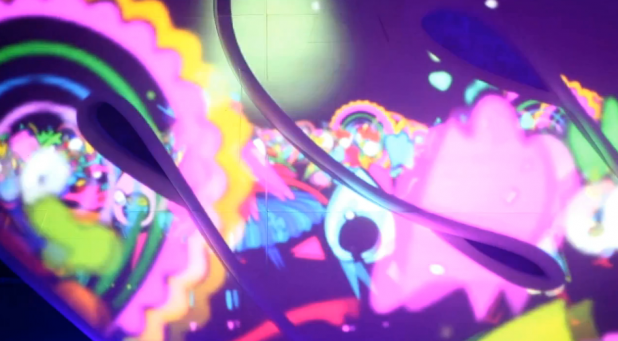 Die Kompositionen sind losgekoppelt hörenswerte Beats und Rhythmen, einladend und auf subtile Art mitreissend.
Artistic Direction von :
MASOMENOS
welcometomasomenos.com
masomenosart.com
Visuals and Production by :
NYX VISUAL
nyxvisual.com
Video by :
Manon GICQUEL
vimeo.com/manongicquel
With the help and support from Modul8, MadMapper and Ableton Live
modul8.ch
madmapper.com
ableton.com
Comments are closed.