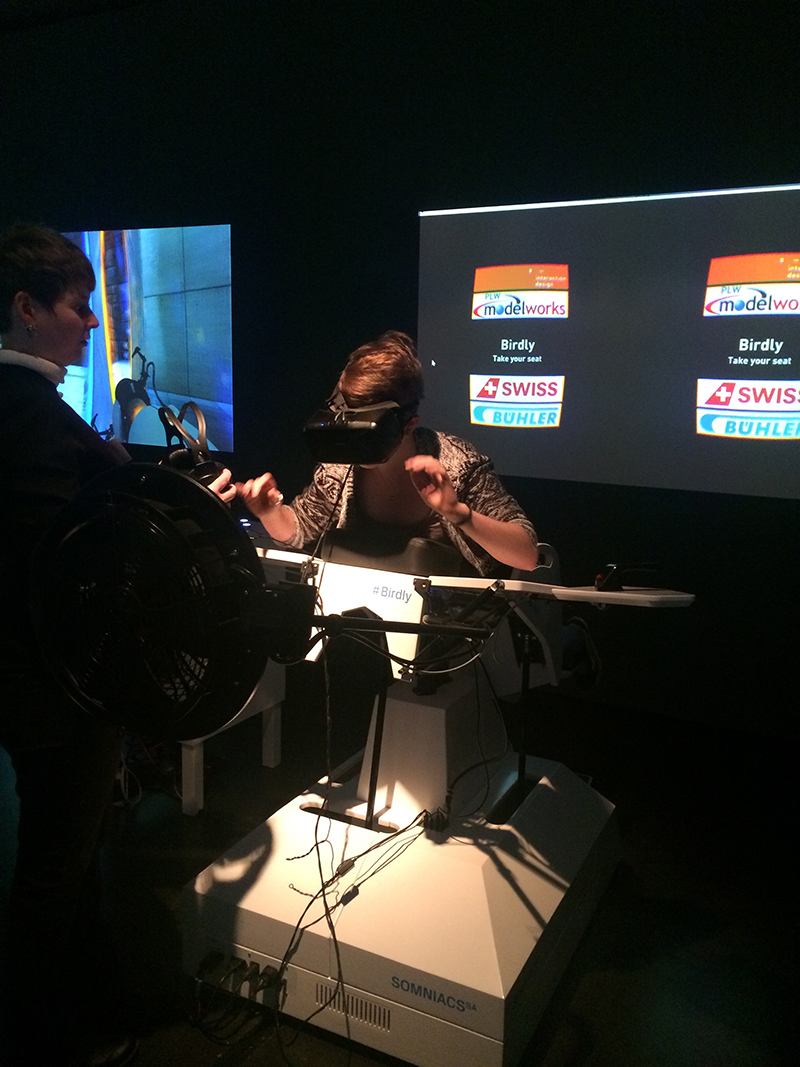 In der Ausstellung GLOBALE stand Birdly. Eine Attraktion für die Zuschauer vor allem für Schulklassen. Es geht um den Wunsch zu fliegen. Das wollten wir immer schon und haben auch viel geschafft. Flugzeuge, Drachenfliegen, Fallschirmspringen, Sky Diving mit Snow Boards oder nicht, alle möglichen Apparaturen gibt es um uns in die Lüfte zu bekommen. Halbwegs sicher. Mit Birdly steigert sich das Erlebnis ein wenig mehr. Auch wenn wir tatsächlich nur im Solodeck im Virtual Reality Environment einer fest montierten Installation sind. Die Arme werden an Flugplatten gelegt, die Augen schauen durch einem Head Mounted Display, der Oculus DK2 and HTC Vive für 3 D und 360 Grad Umsicht, ein Ventilator gibt uns Wind. Dann geht es los.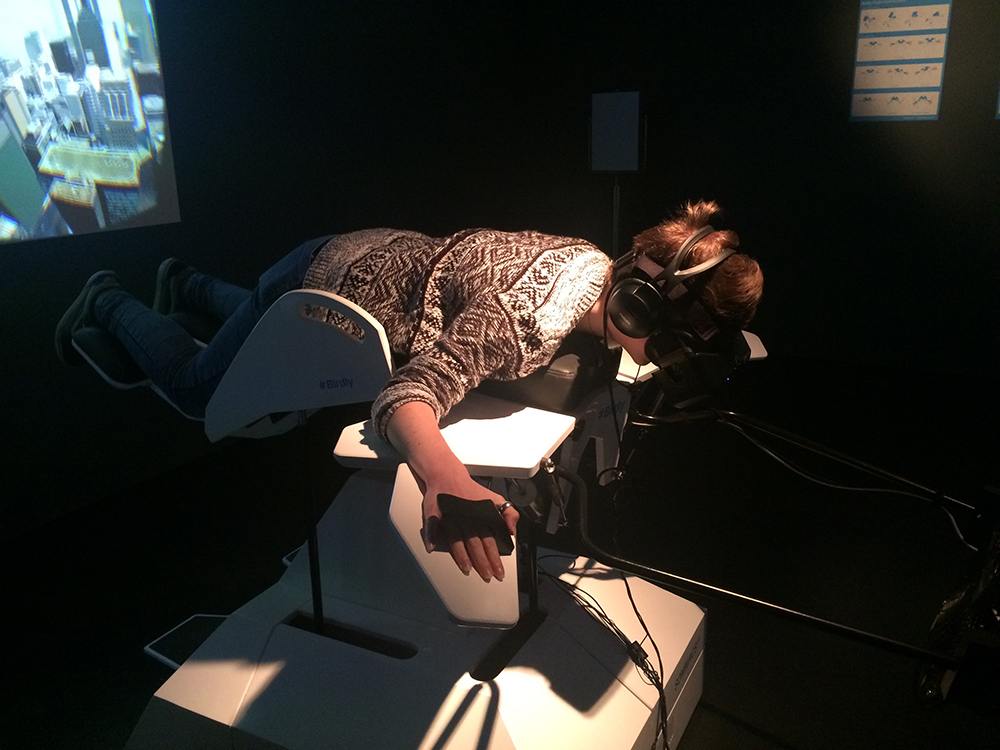 Wenn wir mit den Armen auf den Pflugbrettern eine Bewegung ausführen, mit dem Kopf oder sogar nur mit den Augen, das simulierte Bild reagiert. Die Illusion ist nicht perfekt aber deutlich besser als ein Operieren mit Joystick.
"… with your arms spread wide, an Oculus on your face, and headphones on your ears, you find yourself soaring over the city's downtown, flapping your wings to gain altitude. It's a calming, meditative experience. Immersive and exciting, Birdly is the kind of VR experience that turns skeptics into true believers…" 
THE VERGE (Bryan Bishop and Casey Newton, January 2015)
Comments are closed.