Xu Bing wurde 1955 in China geboren, lebte mehr als 18 Jahren in den USA und ist sei 2008 Direktror der Central Academy of fine Arts in Peking. Zu diesem Zeitpunkt bekam er den Auftrag für den Eingang des World Finance Centers in Peking eine Installation zu machen. Er sagt er sei anfangs von den primitiven Arbeitsbedingungen auf der Baustelle geschockt. "Meine Haut fröstelte" so Xi Bing. Er fertigte aus den Resten, Abfällen, Gerätschaften der Baustelle zwei riesige Vögel, die Phönixe. Sie sind 27 Meter lang. Ein Vogel ist männlich der andere weiblich. Der Künstler dachte anfangs die Skulpturen in zwei Monaten fertigen zu können, letztendlich dauerte es 2 Jahre um sie abzuschließen. Sie wurden auf der Shanghai World Expo, im Massachusetts Museum of Contemporary Art, in der Cathedral of Saint John the Divine in New York City und auf der Biennale in Venedig gezeigt.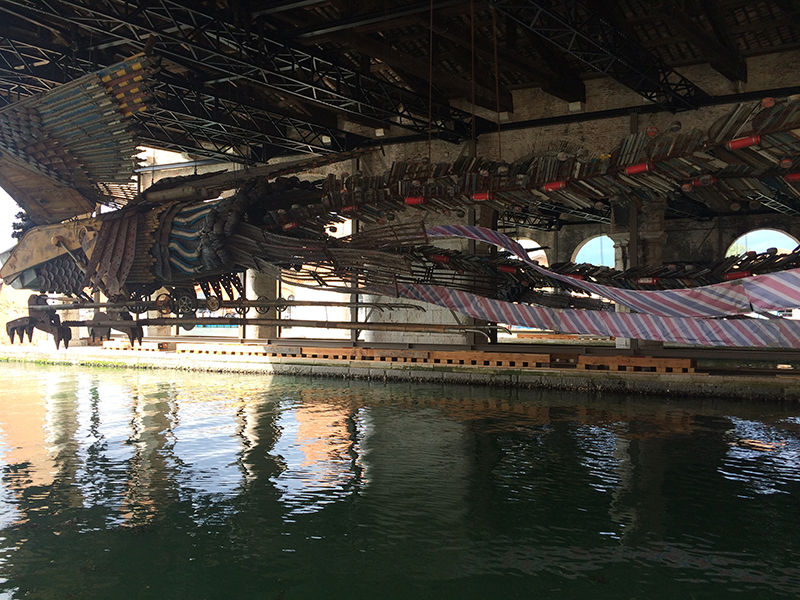 Ein Phönix ist ein mythischer Vogel der am Ende seines Lebens oder Schaffens verbrennt und aus seiner Asche erneut aufersteht. Es soll ein rot- goldener Vogel sein der alle 500 Jahre neu aus der Asche des Osiris aufersteht. Es ist ein Symbol der Unsterblichkeit, der Auferstehung.
Auf der Biennal in Venedig wurden die zwei Vögel in den Schiffshallen des Arsenal aufgehängt. Sie füllen eine Halle fast vollständig aus. Sie scheinen gerade los fliegen zu wollen: groß, majestätisch und unzerstörbar.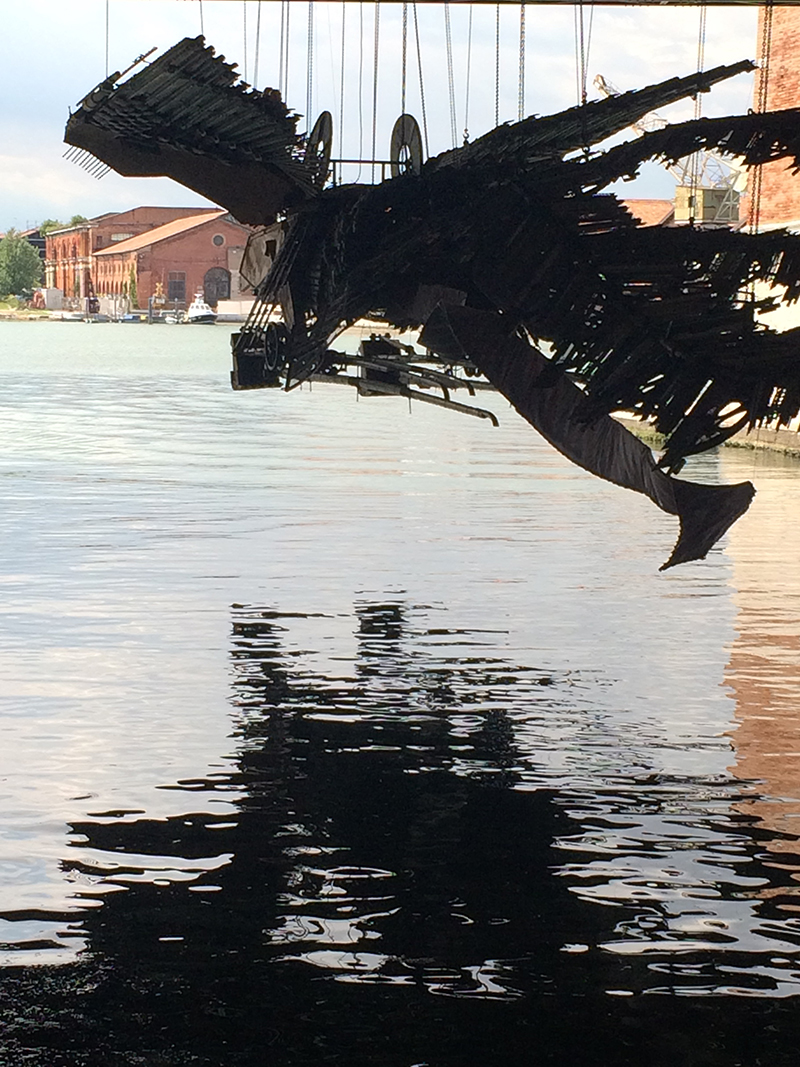 Comments are closed.