About the sheer limitless grammar of storytelling in animation and visual effects
Once again FMX emphasized on the latest technical achievements and their artistic challenges and chances for animation and visual effects. In his humorous and philosophical keynote about bridging the gap (motto of this year's FMX conference in Stuttgart)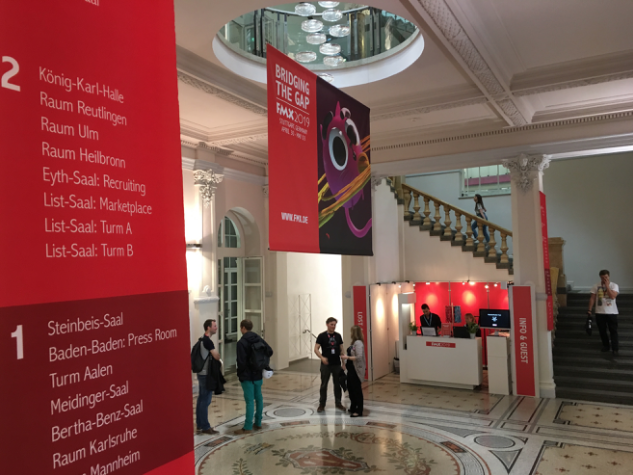 Dr. Jan Pinkava referred to the greek word for art which is τέχνη, and states: "Art is tech and tech is art". Later in his talk he mentioned the "halo effect of technical difficulty" and addressed the stake of technology for the cinematic experience.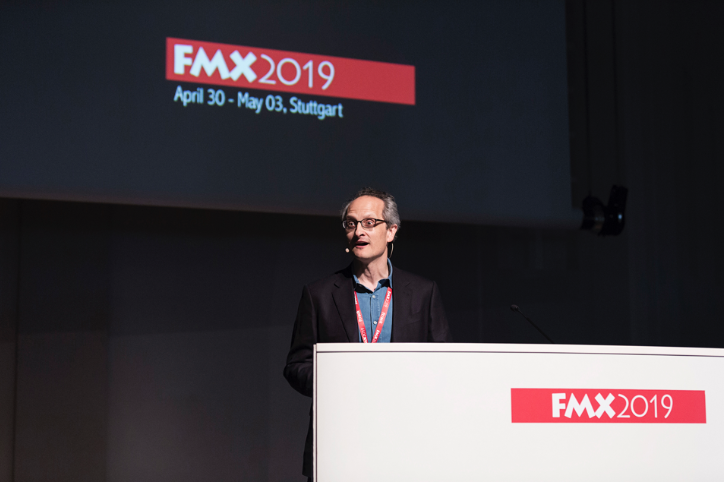 Four days of FMX left an impressive mark how today's filmmaking is driven by the speed of computing and algorithms just to impress and to capture the audience.
In fact, the power of computing has been used for two contrary creative poles of visualization: high abstraction through stylization and on the other side of the spectrum – authentic realism.
To mention the most popular example stylization first, the academy award winning animated feature production "Spider-Man: Into the Spider-Verse" employed newly developed tools to achieve the comic print look in the movie.
Once the general half tone style has been defined more artistic decisions had to be made to obtain the illusion of "print-film". Thus, the team around VFX supervisor Danny Dimian tested new ways of substituting photorealistic motion blur (with rolling shutter imitation, animation in twos- twelve images per second, lines on edges) and innovative depth-of-field applications such as chromatic aberration, reducing level of detail, abstraction of background elements, smears and stretches and misalignment of color passes for defocus effects. Remapping illumination, hand painted look of highlights and displacement of colors supported the 2d-ish comic look. Read more about this in fxguide.
Moreover, machine learning algorithms have been used to graphic lines on the character's faces. Lighting supported rich and bold colors, reflections were stylized and graphic elements such as actions lines, curves and scratches were added.
Another impressive example for stylization has been demonstrated by Kevin Baillie (Method Studios, Creative Director & Sr. VFX Supervisor)at FMX. Talking about the visual effects of the photoreal feature "Welcome to Marwen" directed by Robert Zemeckis, the seamless blend of humans and dolls was an impressive visual experience. Scanning the human actors, making a 3d print of their physical dolls, rescanning the dolls and merging real eyes and lips into the CG dolls lead to an unique character appearance. Also, new cinematographic techniques were invented for shooting the miniature world, such as digital tilt-shift lenses and variable diopters to set focus on bent focus planes using a "focus curtain".
In order to achieve this "cinematic mini-landmark" look (Julian Wood), 84 million hours of rendering were required, using 200.000 processors provided by the company Conductor Technologies.
Also, Dave Walvoord VFX Sup (DWA) makes a note on render power for the animated feature "How To Train Your Dragon: The Hidden World" – 69% of the full render capacity of the whole movie has been used to create the never-before-seen hidden world of an underwater volcano with its giant waterfalls, mushrooms, corals and glowing crystals. This highly stylized world of magical ecosystems is indeed an eye candy- and an evidence for the equation of render power and production value.
The character of Light Fury is a medium-sized Strike Class dragonand rather an animal in the wild than a pet. Supervising Animator Thomas Grummt explains the importance of solid references. Thomas Grummt Supervising Animator (DWA) and Dave Walvoord VFX Supervisor (DWA)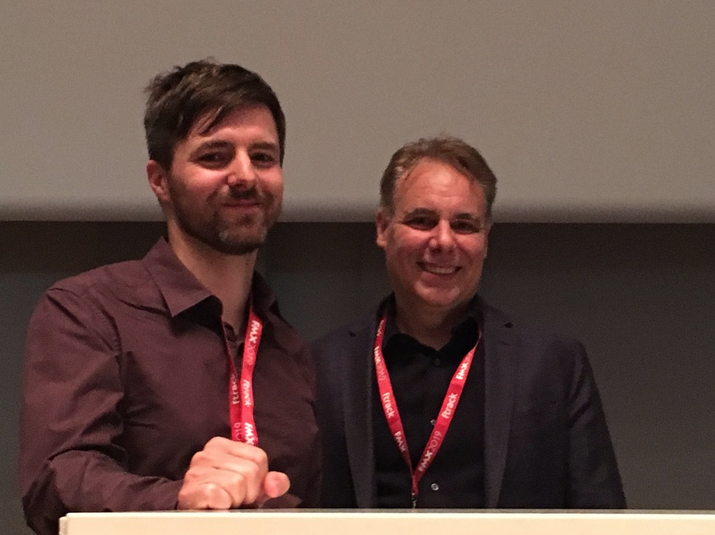 He has studied the movements of big cats, salamanders, birds and white terns before the award winning software Premo has been used for animation.
Nine years ago, Thomas Grummt was attending the talk on "How to Train Your Dragon 1" at FMX. Being a student at Stuttgart Media University, he took the chance to contact the speaker after the presentation. Today, when he walked through the streets of Stuttgart, he said: "I was a bit shocked how much time has passed. But it's very nice to be back. When I had my presentation yesterday, there were a bunch of students that had basically the same questions that I had back in the days. It feels good to give back a bit."
We also took the chance to talk to Thomas Grummt during FMX and asked how the increasing realism of cg characters influences animation and what he would recommend to animation students.
Interview: Professorin Katja Schmid
Sound: Peter Ruhrmann
Article written by Professor Katja Schmid
Comments are closed.