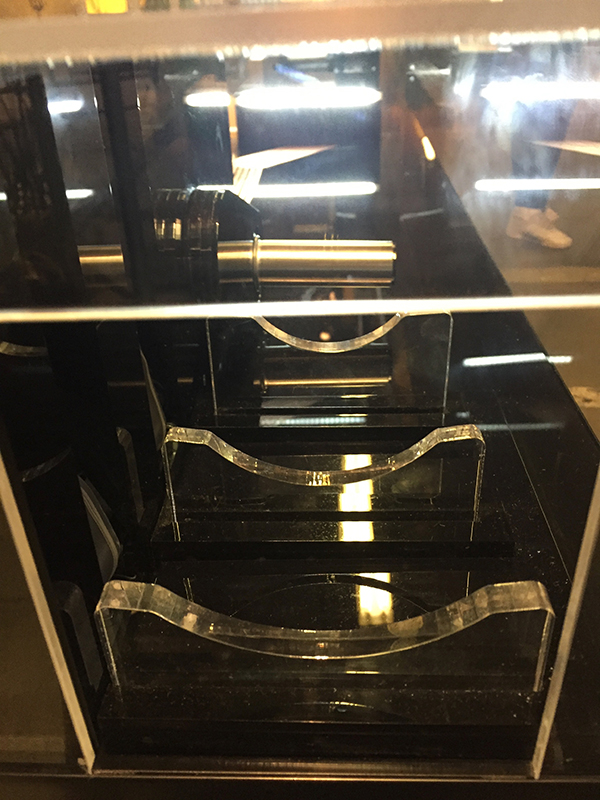 Interaktivität? Es gleicht der menschlichen Kommunikation. Es wird eine Frage gestellt und eine Antwort erwiedert, es wird erneut eine gestellt und wieder kommt es zu einer Antwort. Ein stetes Spiel von wechselseitigem Gedankenaustausch. Wenn es unter Menschen geschieht, kommt es zu Verknüpfungen der Gedanken, sie können Neues hervor bringen, aber das muss nicht sein. Jedoch wird es erwünscht. Der Impuls, die Auseinandersetzung, die zu einem andersartigen Gedanken führt und dies zu einer neuartigen Handlung.
Wenn es unter Rechnern geschieht, dann kann das für Menschen zu einer nicht entschlüsselbaren Kommunikation führen. Es mag wie DADA aussehen, mag wie ein "aneinander vorbei" Reden erscheinen, es kann alles mögliche sein, aber nicht unbedingt sinnstiftend.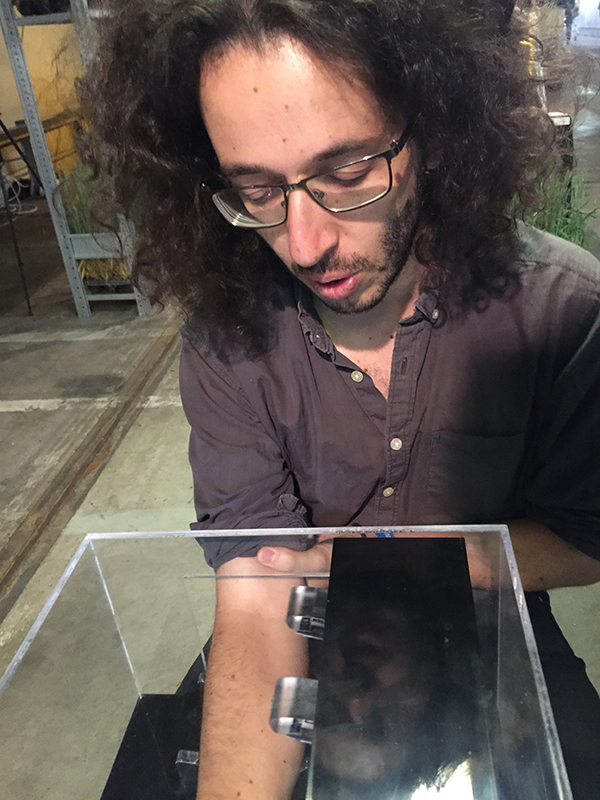 Wenn es zwischen einem Mensch und einem Rechner geschieht, erwarten wir, dass der Mensch der kontrollierende Impulsgeber ist. Er kann einen Prozess in Gang setzten, kann ihn stoppen, kann in jedem Moment abschalten oder aufhalten.
Bei At INFINITUM: a parasite that lives of human energys wird eine andere Situation geschaffen. Die Maschine kontrolliert und steuert die Handlungen des Menschen. Durch seine Produktivität wird Strom und damit Licht erzeugt. Der User legt seinen Arm in eine entsprechend vorbereitete Schiene. Dann senken sich Plexiglasmanschetten an denen Elektroimpulse angebracht sind und halten den Arm fest. Wenn der User nun die Hand senkt und hebt, wird Strom erzeugt und damit Licht. Tut er dies nicht, sondern lässt er seinen Arm in der Schiene entspannt ruhen, stimulieren die Elektroden die Arme und führen sie zu einer Bewegung. Der Mensch verliert die Kontrolle über sein Handeln. Unfreiwillig arbeitet sein Arm. Diese Form der Interaktion liegt nicht in unserem Interesse, aber es ist gut sie durchdacht zu haben. Es weist auf Endzeitphantasien, wo Maschinen die Menschheit übernehmen.
Comments are closed.