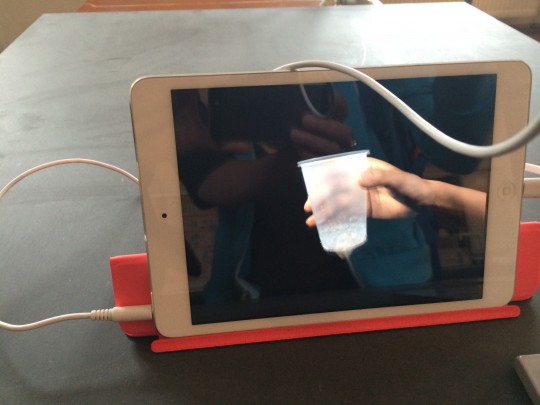 TECHTILE spricht den Tastsinn an. Wie intensiv fühlen wir Bewegung und Veränderungen von Objekten? Wasser einfüllen, Aufprall eines Balls, Rotationen von Inhalten? Es geht um alltägliche Berührungen.  Mit diesem Experiment wird das Bewusstsein auf  ebendiese taktile Feinheit gelenkt. Im ersten Experiment sieht man auf einem iPad einen Plastikbecher, in dem Wasser gefühlt wird. Zeitgleich hält der Besucher geno so einen leeren Plastikbecher in der Hand, fühlt aber genau die Veränderung wenn Wasser eingefüllt wird.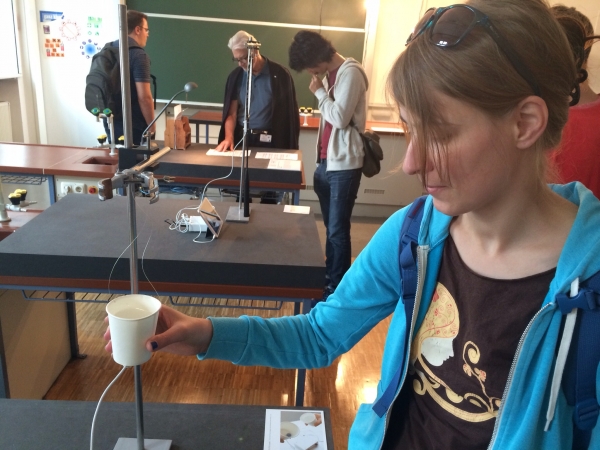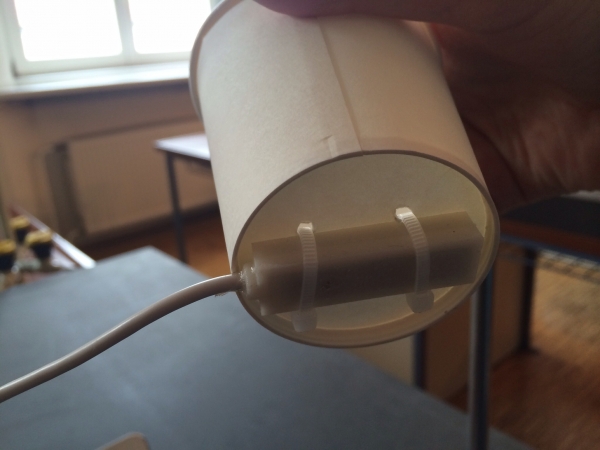 Ein zweites Experiment mit der gleichen Technik demonstriert wie sich der Aufschlag eines Squashballs auf einen Schläger anfühlt. Auf dem Ipad passiert die Aktion, wir halten den Schläger und fühlen die Ballberührung.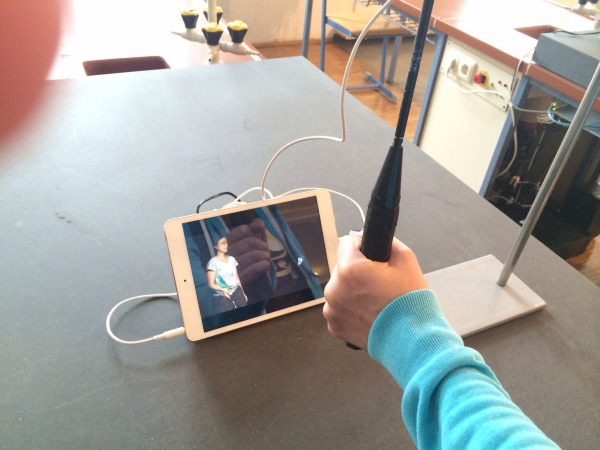 Beim dritten Experiment halten wir zwei Plastikbecher in der hand. In einem befinden sich 2 Murmeln, der andere ist leer. Mit dem Murmel gefüllten bewegen wir uns, rotieren, lassen die Murmeln hüpfen oder kreiseln. Die Bewegung fühlen wir in dem anderen leeren Becher.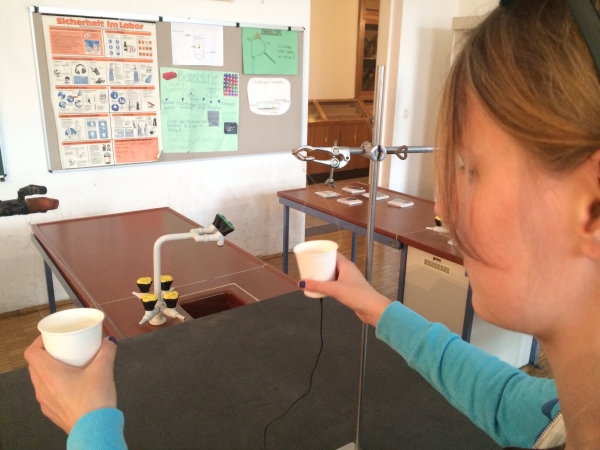 Fotos © Ursula Drees
Die Arbeit entstand im 1. Quartal des NTT Communication Centers (ICC) , OPEN Space, The Research & Development Corner, Yauaki Kakehi Labratory der Keio Universität und ist Teil einer Präsentation von Arbeiten gleichen Themas. Das Motto lautet: HABILITATE, The UNusual.
Comments are closed.