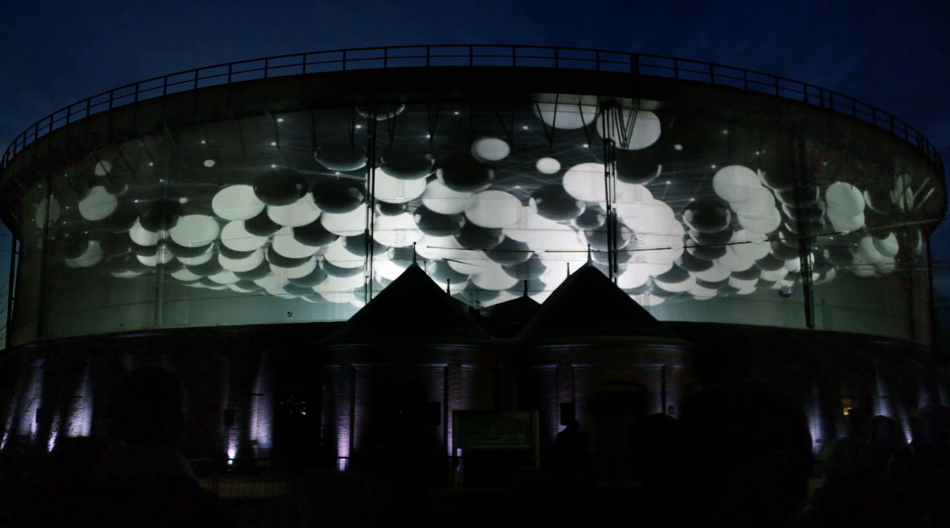 Eine 3D Videomapping Installation Projektion auf die Amsterdamer Westerglasfabriiek am 1. April 2012. Was hier gezeigt ist, ist Werbung. Werbung auf einem besonders hohem und auch künstlerischen Niveau für eine Arbeitsvermittlungsgruppe mit dem Namen Experis. Die haben sich den Eintritt in die Wirtschaft etwas kosten lassen. Es wurde das Kreativ Studio POSTPANIC beauftragt die ziemlich beeindruckende Fassade, ein Stahl-Glas Zylindertank aus dem Jahr 1902, mit der Höhe von 40 Metern zu bespielen. 4 Minuten mit dem Titel 'The Human Age'.
Experis – Enter the Human Age from PostPanic on Vimeo.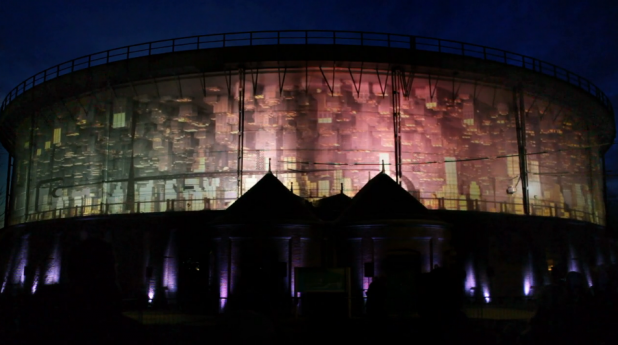 PostPanic zeigen ihr zweites Projektions Mapping Projekt. Das erste 3D Projektion Mapping fand in Dubai für Ariel, Waschmaschinen Pulver statt. Die trauen sich was.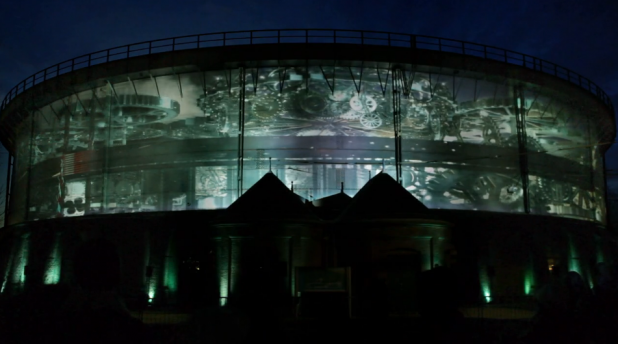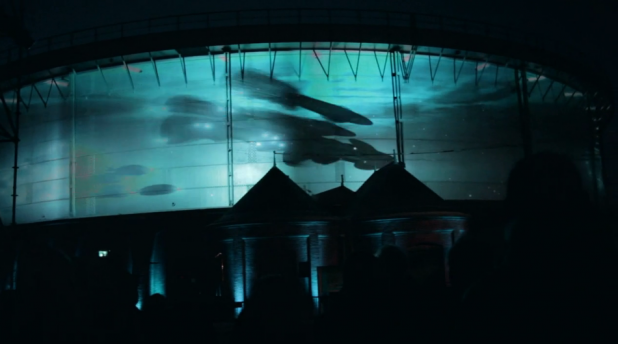 Jules Tervoort in seiner Position als Executive Producer bei PostPanic kommentiert: "This was a great project for us because Experis ultimately gave us the freedom to achieve something highly ambitious – an abstract and graphic interpretation as a journey through their story of 'The Human Age".
In der Tat, kann ich nur sagen, nicht nur das, sondern obendrauf gab es noch das überaus anspruchsvolle und attraktive Gebäude, und vom Geld wollen wir nicht mal reden. Massive Music hat den Soundtrack komponiert, schön abgestimmt und mit genügend Drama auf die Bildwelten.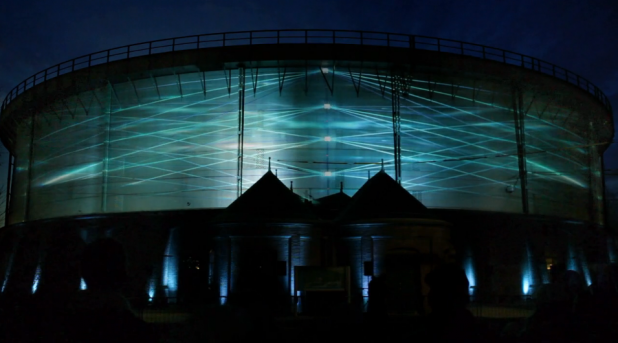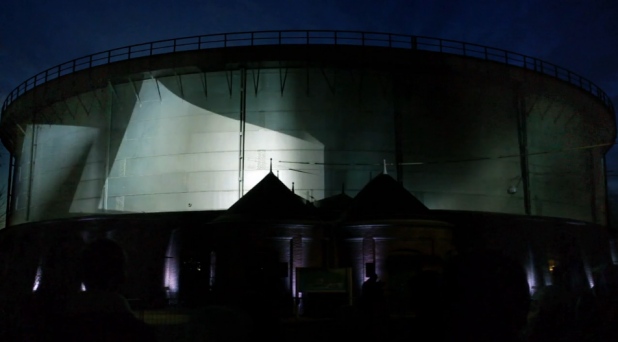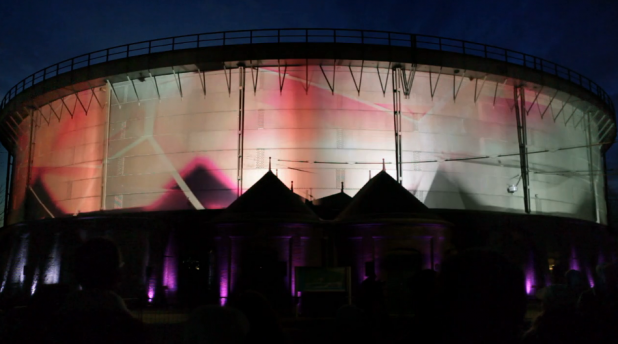 Client: Experis
Concept & Production: PostPanic
Director: Eat My Dear (Patrick Sturm, Markus Hornof)
Executive Producer: Jules Tervoort
Audio Composer: Guy Amitai @ Massive Music
Audio Producer: Lodewijk Pottker @ Massive Music
Technical Supervision: 4AV
Animators/Designers: Anton Woll Söder, Michael Olea, Benjamin Philippovich,
Beate Höller, Doma Harkai, Markus Hornof and Patrick Sturm
Comments are closed.