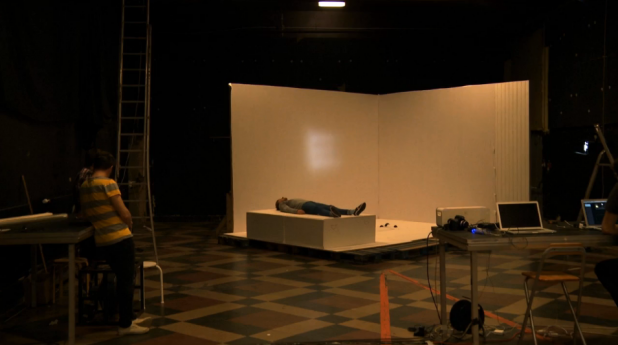 In diesem Videomapping, einem Musicvideo ist die Geschichte deutlich. Ein Mann begibt sich auf die Reise zum Mittelpunkt der Erde, er fährt U-Bahn, segelt, taucht in die tiefe See, wird durch ein Gesteinsloch durch Vulkan Gesteinsschichten geschleudert und landet doch wieder in seinem Zimmer, also ein Traum. Der Video wurde im Studio mit 3 Beamern die auf Boden und 2 Wände projizierten aufgenommen.
Willow – Sweater from Filip Sterckx on Vimeo.
Der Akteur geht auf einem Laufband durch die Bilder. Das Timing für seine Bewegungen, ob er nur steht, geht, Treppe auf oder ab, ob sitzend oder liegend ist an ein genaues zeitliches Skript gebunden. Ob die Gruppe es durch Wiederholungen, durch eine Zeichensprache oder durch mündliche Anweisungen geklärt haben ist nicht ganz klar. Es ist wohl eine Mischung aus allem, auch weiss der Sänger, welche Bewegung er zu welchem Text ausführen soll. Im Video "Behind the Scenes" wird der Schwierigkeitsgrad deutlich.

Behind the scenes of Willow's Sweater from Filip Sterckx on Vimeo.
Er hat Balanceschwierigkeiten, muss entspannt seinen Weg gehen und ist doch immer nur auf dem Fleck. Das Boot ist eine filigrane Kulisse, sie scheint zerbrechlich und könnte einem Stresstest nicht stand halten.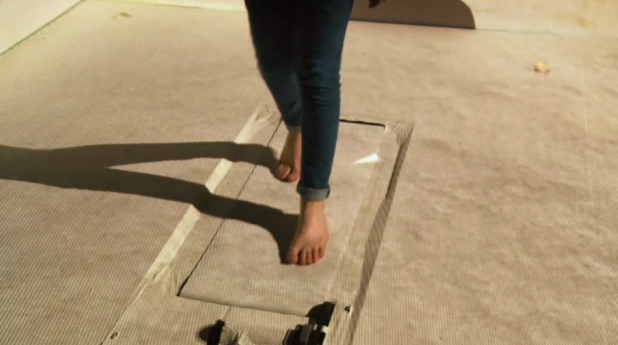 Das Medium ist gut gewählt. Es kann geschnitten werden, Einstellungsgrössen und Kadrage, Perspektiven und Winkel sind wählbar. Visuelle Verschiebungen bei den Projektionen, unerwünschte Schatten und Requisiten werden entsprechend ausgeblendet. Was bleibt ist eine gute Show. Live wäre diese Geschichte wahrscheinlich kaum durchführbar.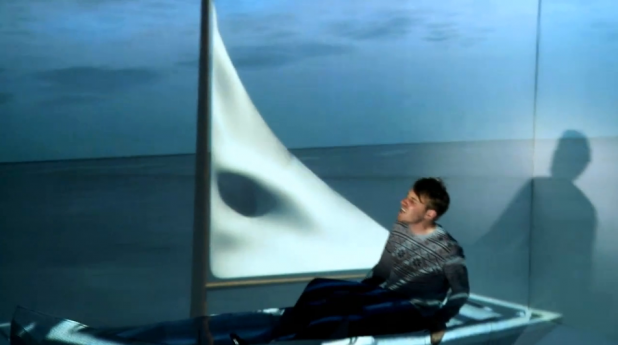 Credits:
Directed by: Filip Sterckx
DOP: Pierre Schreuder
3D animation / Editing: Filip Sterckx
Production: Pierre Schreuder, Filip Sterckx
Technical support: Aitor Biedma
Production assistant: Nils Goddeeris
Thanks to: Het Depot, Stake5, Cools multimedia, Tom Brewaeys, Birgit Sterckx, Antoon Verbeeck, Pieter-Jan Boghe
Comments are closed.