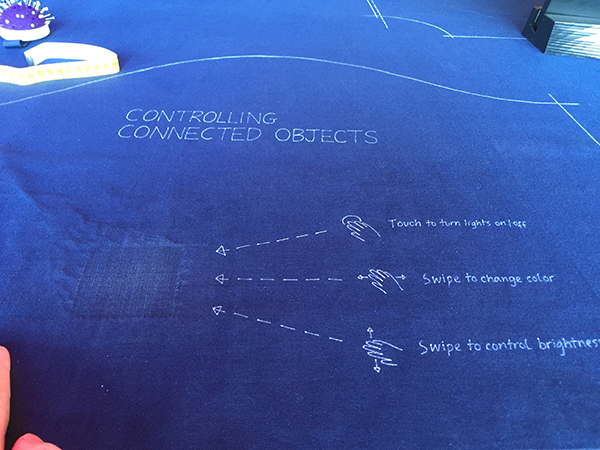 Ein Stück Stoff in das leitfähige Garne eingenäht sind. Es sind dünne, metallische Legierungen, kombiniert mit natürlichen und synthetischen Materialien wie Baumwolle, Polyester oder Seide. Und damit werden sie zu Interaktionsschnittstellen.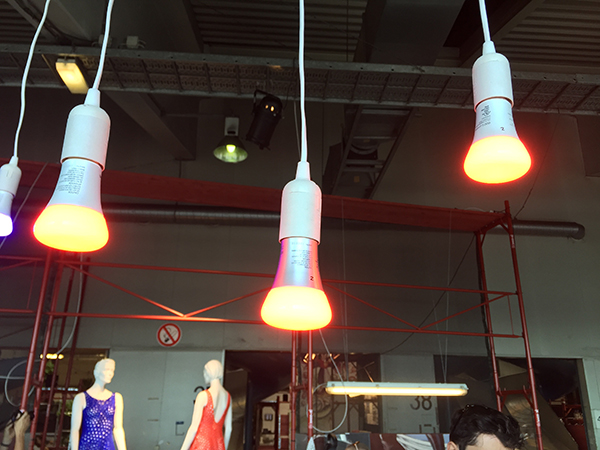 "If you can weave the sensor into the textile, as a material," so Poupyrev, "you're moving away from the electronics. You're making the basic materials of the world around us interactive." Wenn der Sensor in das textile Gewebe eingefügt werden kann dann bewegen wir uns weg von Electronic. Die Grundlagenelemente unserer Welt werden interaktiv. Wir brauchen keine weiteren Geräte oder Devices. Diese idee ist nicht besonders neu. seit gut einem Jahrzehnt wenn nicht länger wird von intelligenten Stoffen geredet und daran experimentiert. Was aber neu ist, wenn die Gewebe in normalen Textilfabriken hergestellt werden. Wenn es nicht mehr Einzelstücke sind, sondern das Gewebe Teil der Konsumwelt wird.
"Any time you put your phone into your pocket, you have a smart jacket… the only problem is they don't talk to each other. There's no connection between them. So this work, we can actually kind of close the circuit."
Jedes Mal wenn wir unser Handy in die Jackentasche stecken dann haben wir intelligente Kleidung. Nur in diesem Fall ist der Device vollständig abgeschirmt und die Kleidung auch. Warum werden sie nicht miteinander verbunden?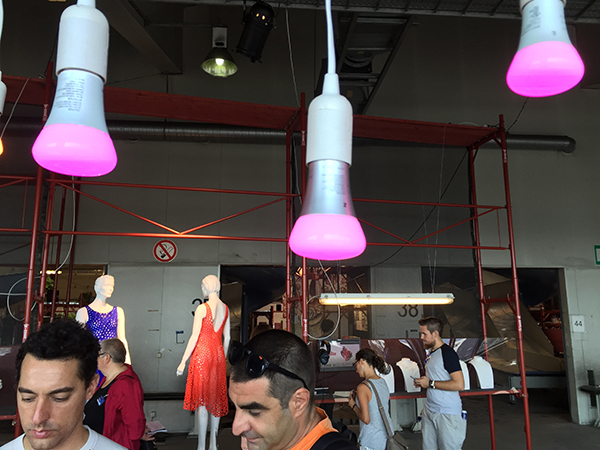 Das Gewebes Stoff und die Garne sind dünn. Sie sind biegsam, sie fühlen sich wie Garn an. Das ist vertrauenserweckend. Die interaktive Stelle erscheint vielleicht wie ein kunstgestopftes Teil, aber nicht störend. Mit Wischbewegungen wird vielleicht Music auf dem Cellphone gewechselt, das Volumen rauf oder runter gesteuert, oder ein und aus geschaltet. Mit anderen Verbindungen werden LED Lampen gesteuert. Ein und aus, hoch oder runter dimmen, Farbtemperaturwechsel. Es gibt eine Vielzahl von Geräten, die diese drei Funktionsweisen in sich tragen, sie können mit den Schnittstellen verbunden werden. Das Ganze ist einfach und weiter fortgeschritten als andere interaktive Textilien.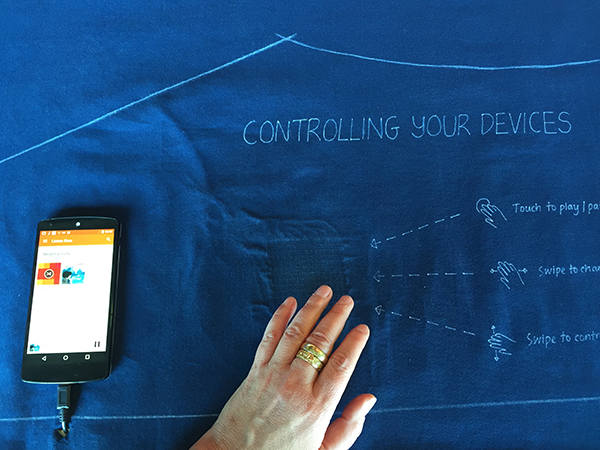 Wie das mit dem Waschen und Pflegen ist, das wird nicht gesagt.
Comments are closed.