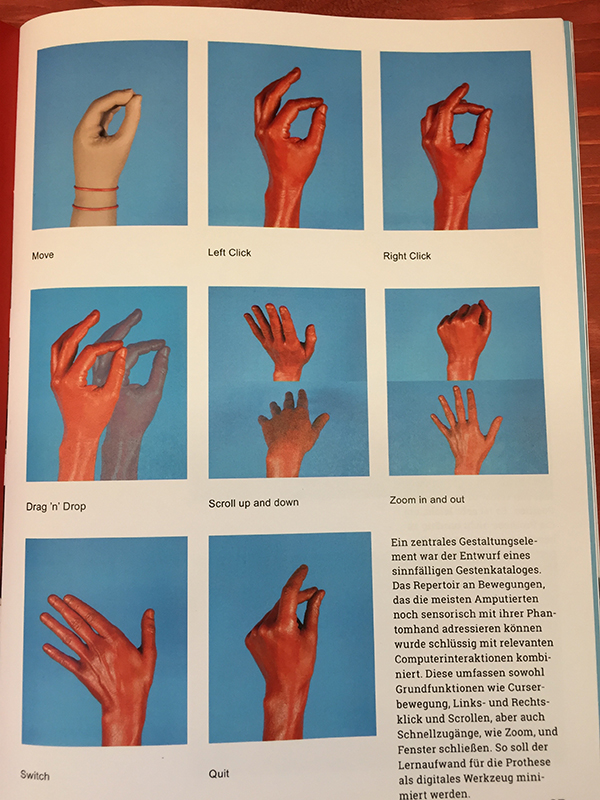 Die Idee zu "Artificial Skins and Bones" entstand im Lauf einer gemeinsamen Workshopreihe der Kunsthochschule Berlin Weißensee und Ottobock. Angestoßen wurde sie durch Gespräche mit TechnikerInnen und PhysiotherapeutInnen des Prothetik-Weltmarktführers sowie mit Menschen, die durch Unfall oder Krankheit eine oder mehrere Gliedmaßen verloren.
Im Rahmen des Projektseminars "Artificial Skins and Bondes" experimentierten ProfessorInnen und Studierende der Kunsthochschule Berlin Weißensee mit Materialien und ließen sich dabei von der Natur, ihren Mustern, Strukturen und Funktionsweisen, inspirieren. Mit einzelnen Forschungsprojekte legten sie den Fokus auf die Sprache der Sinne, die Interaktion mit künstlichen Gliedmaßen und die Ästhetik künstlicher Körperteile im Verhältnis zur Ästhetik des menschlichen Körpers.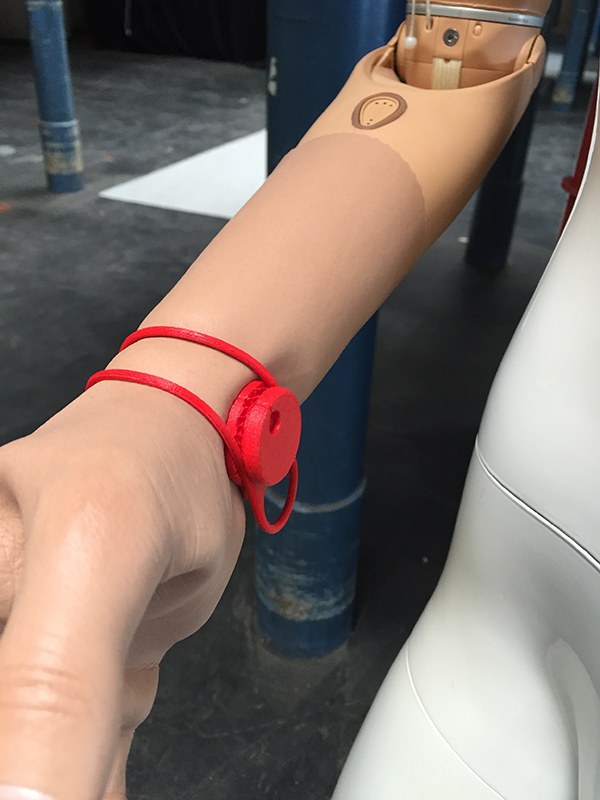 "Shortcut" von David Kaltenbach, Maximilian Mahal und Lucas Rex widmet sich Menschen, denen Teile ihrer Arme amputiert wurden. Trotz ihrer Prothesen sind die Betroffenen bei der Nutzung digitaler Geräte eingeschränkt, da weder Maus, Tastatur oder Touchscreen für sie geeignet sind.  Ein mit Sensoren ausgestattetes Armband nimmt Muskelimpulse wahr und übersetzt sie in eine intuitive Programmsteuerung. Ein Tippen mit bestimmten Fingern etwa bewirkt einen Links- oder einen Rechtsklick, ein Schnipsen schließt aktive Fenster.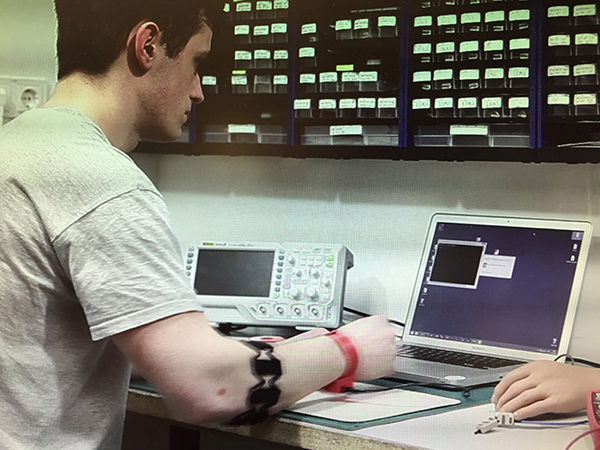 Comments are closed.