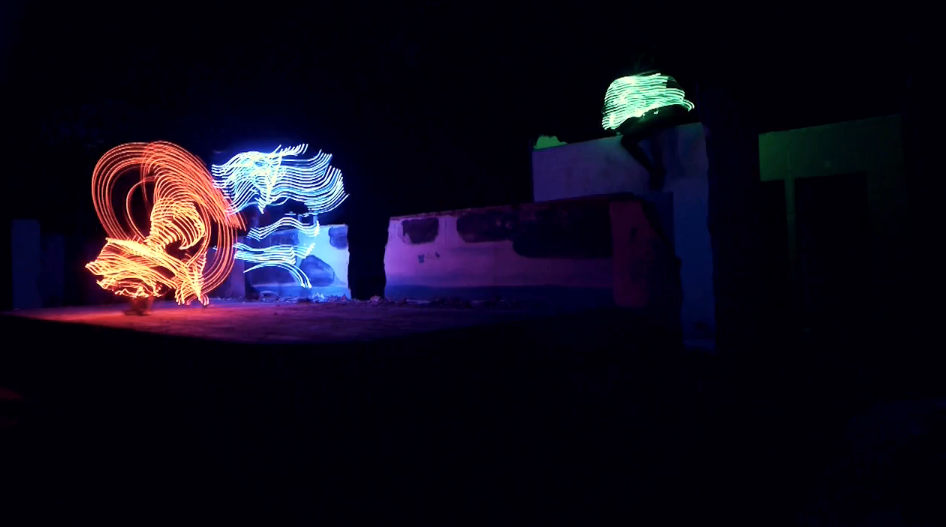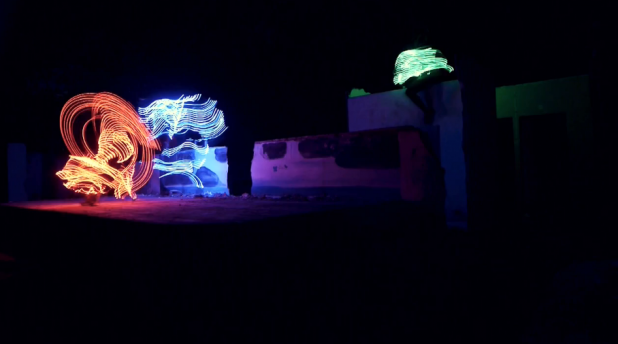 Light Emitting Dudes sind Performer, Artisten, die von Kopf bis Fuß mit LED's beleuchtet sind. Sie springen, tanzen, laufen und hüpfen durch die Lichter flackernde Stadt von Bangkok. Wir sehen hier Jason Paul, Shaun Wood und Anan Anwar. Einer kommt aus Frankfurt, der andere aus Sydney und der letzte aus Bangkok. Der Regisseur Franz Sauer und die Kostümbildnerin Christina Zahra wurden auch aus Deutschland eingeflogen, damit es zu diesem Video kam. Was wiederum eine erhebliche Herausforderung darstellte. Es gab keine feste Location, kein Script, keine geplanten Stunts, nicht mal einen einzigen getesteten LED Anzug. Nichts. Alles kam auf den Moment an und Hoffnung wurde zum treibenden Moment. Franz Sauer als Regisseur hatte eine Idee im Kopf, wusste wohin es gehen sollte aber eine Sicherheit, dass dieser Akt auch klappt, die hatte er nicht. "All I had was an idea in mind of what I wanted to create."
Light Emitting Dudes – LED Freerunning from Frank Sauer on Vimeo.
Er hatte aber bereits Erfahrungen mit Jason Paul auf der Art of Motion Freerunning in London gemacht. Und seit der Zeit wollte er noch mal was in dieser Art machen. Aber besser als das bisher gesehene. "I realized that freerunning at night was a barely-touched space where I could do some ground-breaking work, so I began thinking about LED suits as a concept." Franz Sauer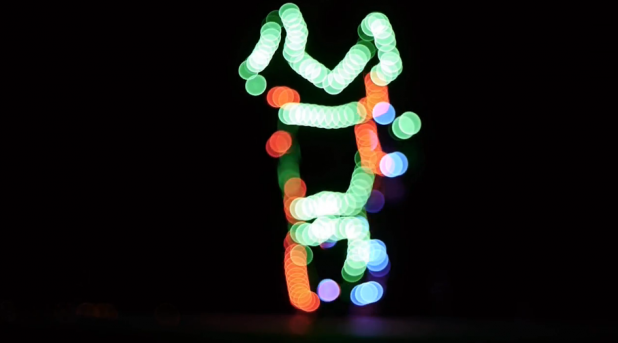 Solche Anzüge müssen relativ ansprechend, neuwertig, nicht aufgesetzt und vor allem funktional sein. Schnelle Bewegungen, extreme Streckungen und Krümmungen muss er hergeben, ohne dass weder der Künstler noch die LED's behindert sind. Das Umgebungslicht sollte auch niedrig sein, die Bildeffekte dadurch deutlich und beeindruckend. Eine Art TRON trifft auf Planet of the Apes. Geld war natürlich nicht vorhanden. Aber das ist eher ein weiterer Motor für mehr Einfallsreichtum.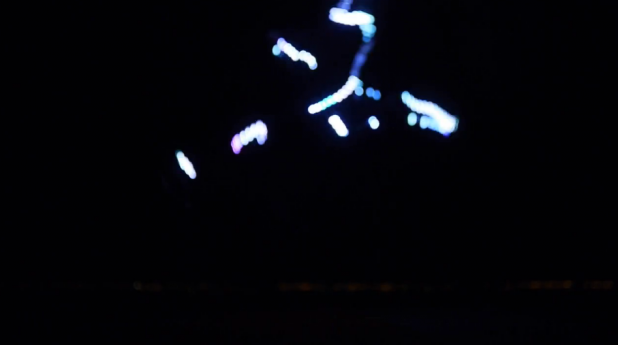 "Once the suits were ready, and we were tired of playing dress-up in the apartment and scaring the cat, it was time for the team to hit the streets." Franz Sauer
Dann ging es auf die Strassen. Und hier wurden ganz unerwartete Hindernisse offenbar. Wer wie ein beleuchteter Power Ranger mit Low Key Apparel durch die Strassen geht, der zieht die Massen an, wie das Licht die Mücken. Und dann kommen relativ gefährliche Sprünge und Stunts hinzu, nicht nur in abgelegenen Strassenecken sondern auch auf gut befahrenen Strassen. Die Gefahr bei solchen Aktionen ist nicht zu unterschätzen. Die Batterien mussten auch neu aufgeladen, bzw. ausgewechselt werden, einige LED Streifen sind natürlich sofort kaputt gegangen, was auch sonst. Also Neue mit Duct Tape befestigen und hoffen, dass es klappt, bis der Morgen graut.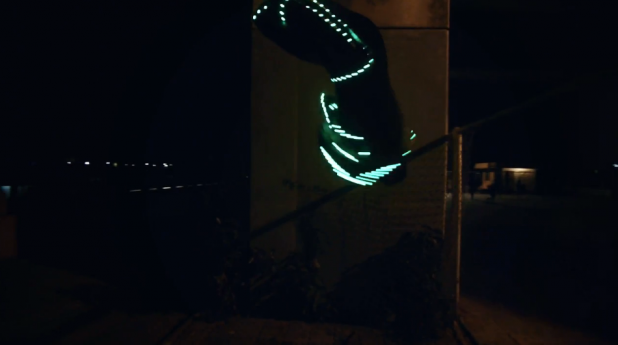 Gute zwei Wochen war das Team jede Nacht auf den Strassen und drehten. Und selbst in der allerletzten Nacht war die Faszination für diese Gestalten ungebrochen.
"Oddly enough the cool factor of looking like a general bad ass never wore off. I think a lot big kids dream of dressing up like superheroes and leaping around the city."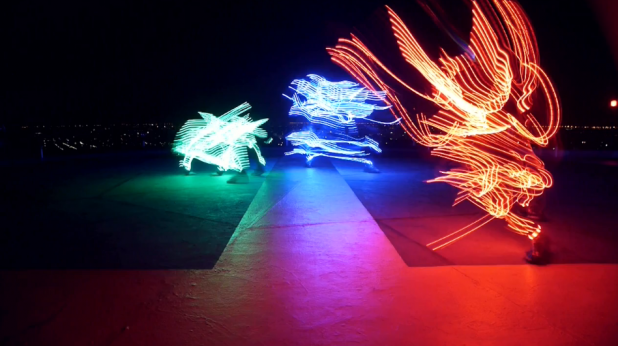 CREDITS

WRITTEN & DIRECTED Frank Sauer
 (frank-sauer.com)
IN COOPERATION WITH Team Farang (farang-mag.com/)
EDITING Frank Sauer & Sebastian Linda
COSTUME DESIGN Christina Zahra
SOUND DESIGN Jens Fischer

TITLES Stephan Baumann
MASTERING Matthias Greule
MUSIC 
Metric – Artificial Nocturne (Love Thy Brother Remix)
TECH-SPECS

CAMERA: GH2
 (Hack: EOSHD Vanilla)
LENSES: Voigtlander f/0.95 25mm, SLR Magic Hyperprime f/1.6 12mm, Panasonic f/4 7-14mm
, Canon FD f/1.4 50mm, Canon FD f/2 85mm
Comments are closed.